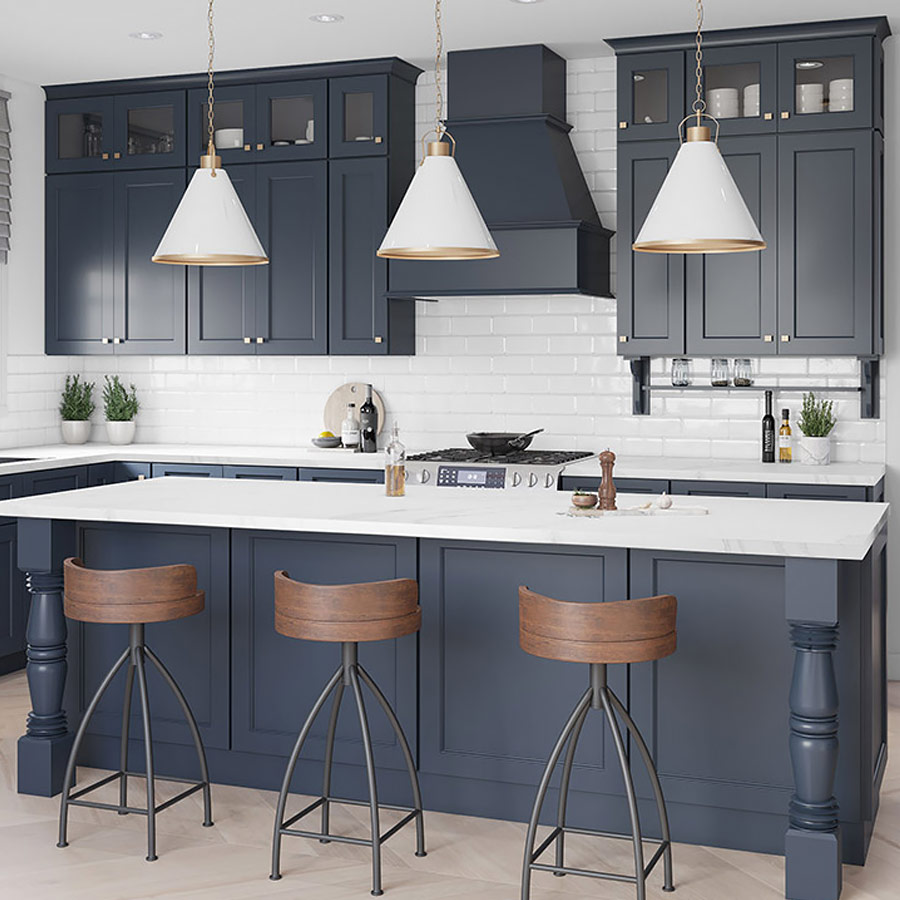 Liberty Shaker Blue LSB Collection cabinets Aurora Line
Introducing our Liberty Shaker Blue Cabinets, the perfect addition to any modern home or kitchen.
 These cabinets feature a classic shaker style with a bold blue finish that will add a touch of
sophistication to your space. Crafted with high-quality materials, these frame cabinets are constructed with sturdy plywood that ensures durability and longevity. The solid wood dovetail drawers are not only  aesthetically pleasing, but also built to withstand the test of time. The soft-close options on both the drawers and hinges provide a gentle and quiet close every time, ensuring that your cabinets will remain in top condition for years to come. Whether you're looking to remodel your kitchen or update your living space, these Liberty Shaker Blue Cabinets  are the perfect choice for a sleek and modern design that is sure to impress.Visit our Aurora Line  Cabinets showroom in Arlington Heights, IL to see more of our kitchen Cabinets and explore various options for your kitchen design.
The price Liberty Shaker Blue LSB - FROM 2699$ per 10' X 10'